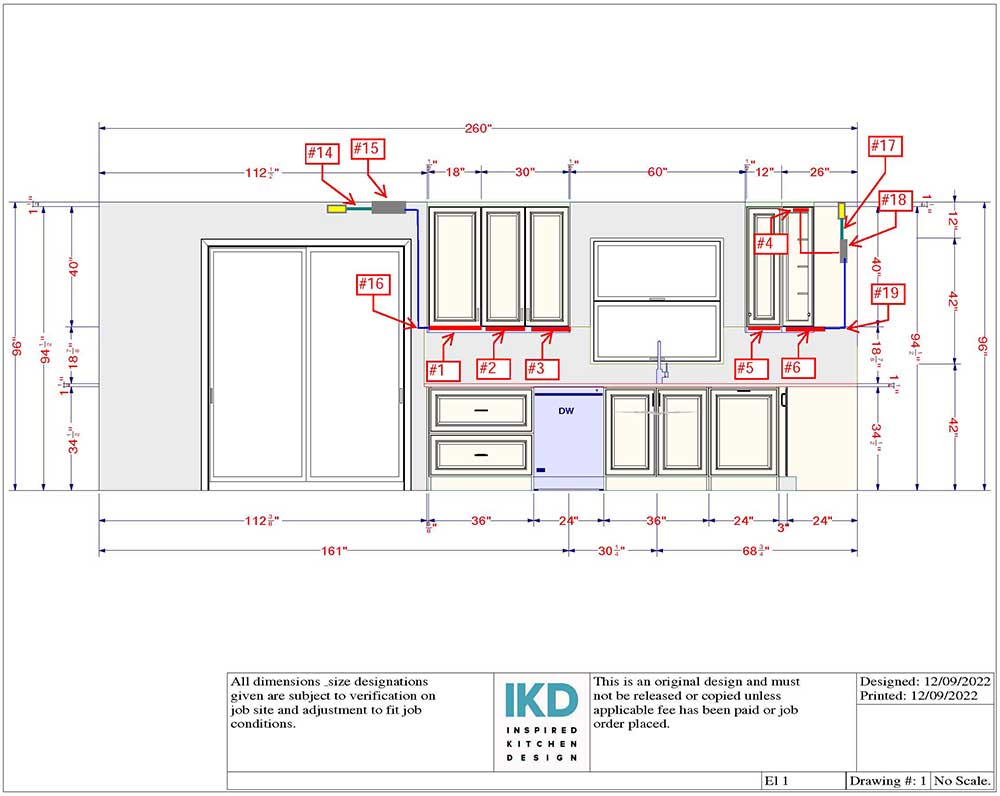 Practical advice for getting the most out of your IKEA lighting system.
Many IKEA customers struggle with understanding kitchen cabinet lighting. As certified IKEA kitchen designers, we understand proper under cabinet lighting is challenging. It serves as many functional purposes as it does stylistic ones. So understandably customers are unsure of what the right lighting option for them may be, how lighting works and how to integrate cabinet lighting for maximum effectiveness. Fortunately with the right base of knowledge you won't feel left in the dark!
"IKEA kitchen lighting doesn't need to be as dramatic as planning your home's lighting sequence for your neighborhood's holiday decoration contest, but it's also not as basic as changing a light bulb either. The trick to under cabinet lighting is to fully understand how IKEA lighting systems work, and all of the important details, like compatibility, capacity, and lengths," says IKD designer Daniel.
IKEA's MITTLED cabinet line is IKEA's current (get it!?) cabinet lighting system which features LED kitchen countertop lighting strips; kitchen drawer lighting with sensors; and LED spotlights (in a variety of available sizes). So MITTLED can serve as task lighting over countertops for an easier (and safer) meal prep when chopping vegetables, for instance; or even as in-drawer lighting (to better find a spoon for that midnight snack) or simply as a great way to complement the look of your IKEA cabinets in dramatic ways.
Yet achieving this requires a collaborative effort with a design professional (like IKD!). That's why we recommend always having a design checklist for how you plan to use your space, as well as asking the right questions if you're not sure yet what your design needs. Do you have natural light sources in your kitchen? Do you have high ceilings? Do you have low ceilings? Are you using reflective material on your backsplash? The answers to these and other questions help determine how to light up your kitchen.
The following article will provide useful information about specific areas that benefit most from proper kitchen cabinet lighting. These include task lighting and ambient lighting options that are designed to make your kitchen shine.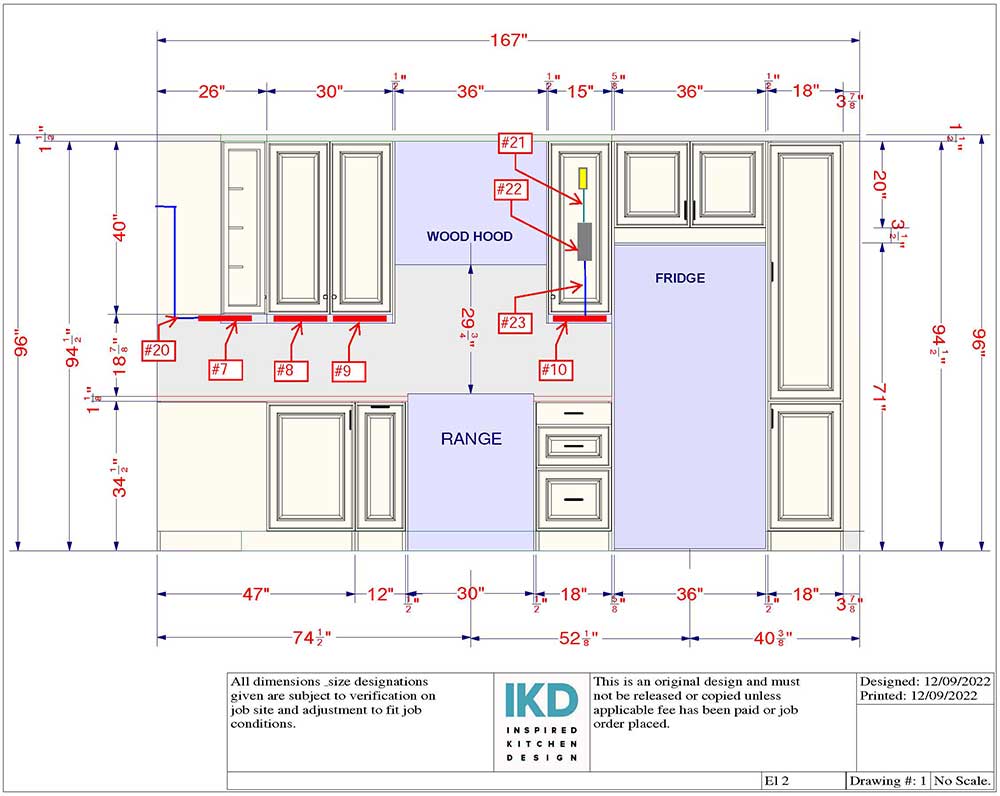 Let's take a look!

We'll Design Your Ideal IKEA Kitchen Easily,
Affordably, and Online


Our IKEA Kitchen Design Package is everything you need to complete your new kitchen with confidence.
Countertop Lighting
MITTLED's LED kitchen countertop lighting strip is perhaps the most versatile, clean-looking solution for countertop light.
"MITTLED is easy to install and cords are kept organized as units connect to each other. It is nice because different widths can be paired up to match any IKEA cabinet width. Using MITTLED will definitely complement your overhead lighting," says Daniel.
MITTLED countertop lighting strips are available in 12", 15", 18", and 24" options. The built-in LED light source consumes up to 85% less energy and lasts 20 times longer than incandescent bulbs. Plus, the light source has a lifetime of approximately 25,000 hours, which corresponds to about 20 years if the lamp is on for three hours per day, the company notes.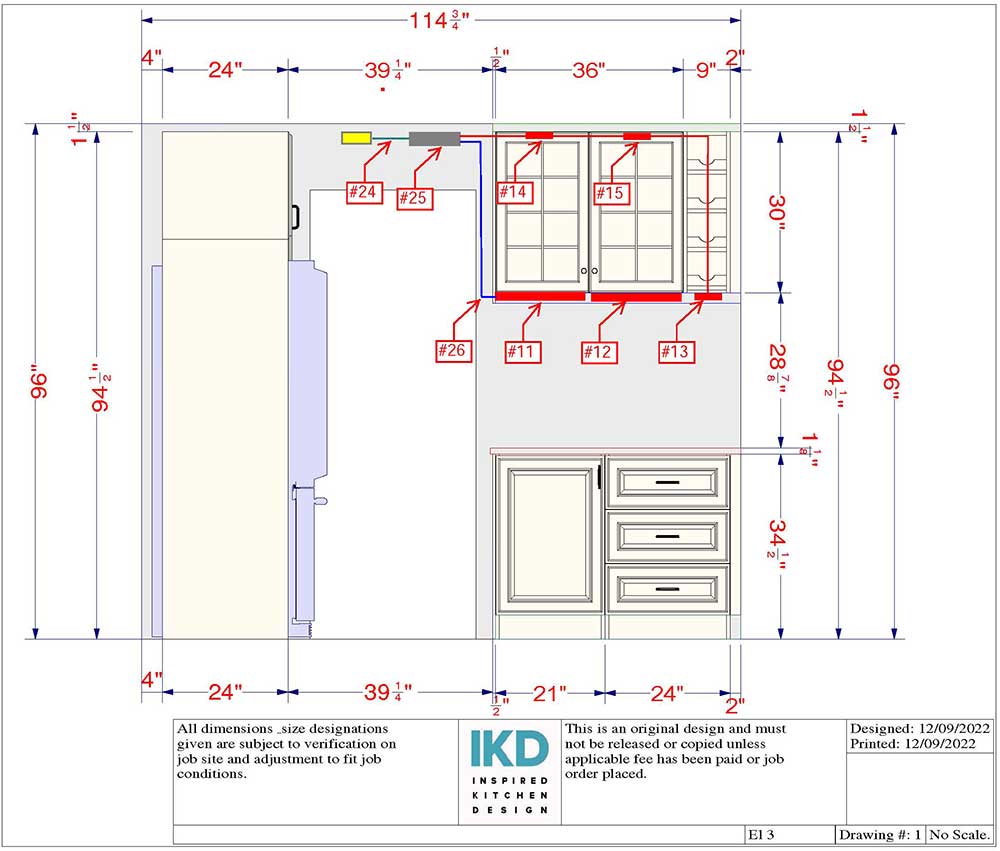 Using LED Spotlights
One of our favorite things at IKD are illuminated glass-fronted kitchen cabinets. LED spotlights are the best way to achieve this look.
"Spotlights with glass-fronted cabinets look very clean. They also brighten up the space and become the focal point of your kitchen. It's a great way to display your nice china and glassware, especially in transitional-style kitchens," says Daniel.
MITTLED spotlights are round and are available in three colors: White, black and aluminum. So they are really suitable for any design theme. Spotlights can also be used to accentuate a counter top section and you can use them to enhance displayed art, or when you don't have that many wall cabinets.
In-Drawer Lighting
Perhaps you're looking for aging-in-place (https://inspiredkitchendesign.com/ikea-remodel-gives-homeowner-a-new-lease-on-life/) options, or maybe you simply want easier access to the ice cream scoop for a late-night treat (we won't tell!). Then in-drawer lighting is the way to go.
The MITTLED LED light strips with sensor are available for all kitchen cabinet widths, including: 14", 17", 23", 29" and 34" options. The light strips turn on and off automatically as you open and close the kitchen drawer, so it is energy efficient as well.
"Not only will in-drawer lighting make it easier for you to see and find stuff in your kitchen drawers, but it's the perfect decorative enhancement for your kitchen. It creates a very dramatic effect in an affordable way," Daniel explains.
Specifically the MITTLED LED light strips work well in IKEA kitchens with a modern or minimalist design theme, he adds.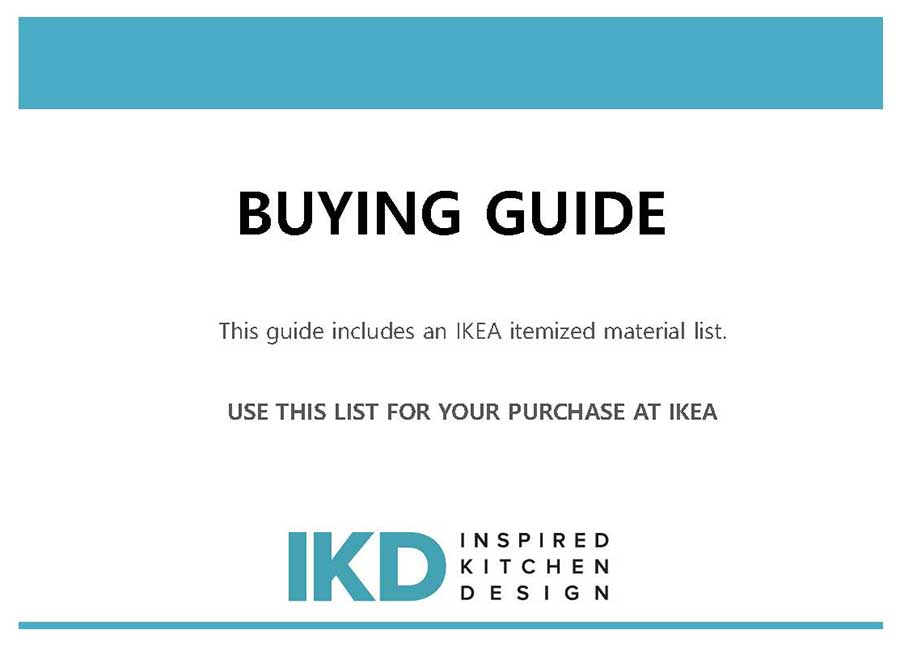 Other Lighting Issues to Consider
So now that you're a bit more familiar with some LED lighting options, what now?
The simple answer: Focus on compatibility, capacity and lengths (especially between transformers or drivers and remotes).
"If you are a committed DIYer and decide to take on this lighting planning journey by yourself, IKEA folks are kind enough to list the coordinating products at the bottom of each product page. So you'll know which driver or transformer to use, which cord you need, or which remote, for example," Daniel notes.
Let's see what's available. The IKEA ANSLUTA transformer and IKEA TRÅDFRI driver come in 10W and 30W options. Both can connect up to three and nine units as long as the overall wattage does not exceed 10W and 30W respectively. You can also connect up to a max of 10 transformers or drivers to a single ANSLUTA power supply cord (11'6" long) using the IKEA ANSLUTA intermediate connection cord; which comes in lengths of 28" and 79".
Designer's Note: Use the IKEA ANSLUTA remote control along with the IKEA ANSLUTA transformer. The remote has a maximum range of 19.5' and you can use it to turn on/off and dim (up to two steps) your light units. The ANSLUTA remote control is not compatible with the IKEA TRÅDFRI driver.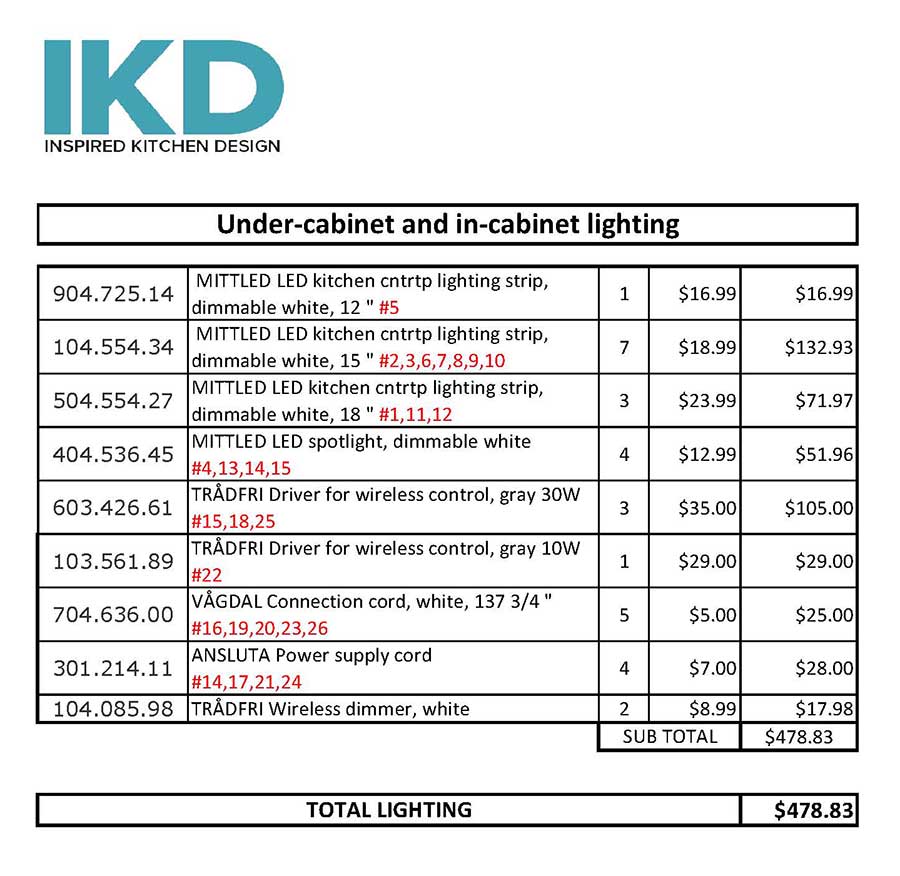 You can however use the IKEA TRÅDFRI remote control along with the TRÅDFRI driver. What's really cool and unique about TRÅFRI is that you can get the TRÅDFRI gateway, download the app, connect your IKEA smart products and control each light individually. This gives you the ability to create different groups and settings; turn them on and off; dim as you wish; and choose colors, etc. The TRÅDFRI remote and gateway are not compatible with the ANSLUTA transformer.
IKEA kitchen lighting is not rocket science, even if it feels that way. It just takes time to plan, and attention to detail to create an integrated design that suits your needs. We trust the information here has provided a solid starting point as you consider your IKEA kitchen cabinet lighting choices. Our team is always here to guide you through the design and product selection process to select the lighting pieces you need to illuminate your IKEA kitchen. Let's get started!

Get a Professional IKEA Kitchen Design – All Online


Work with our certified kitchen designers to get a personalized kitchen designed around your needs and vision. If you're interested in learning more about our service, make sure to check out our IKEA Kitchen Design Services.