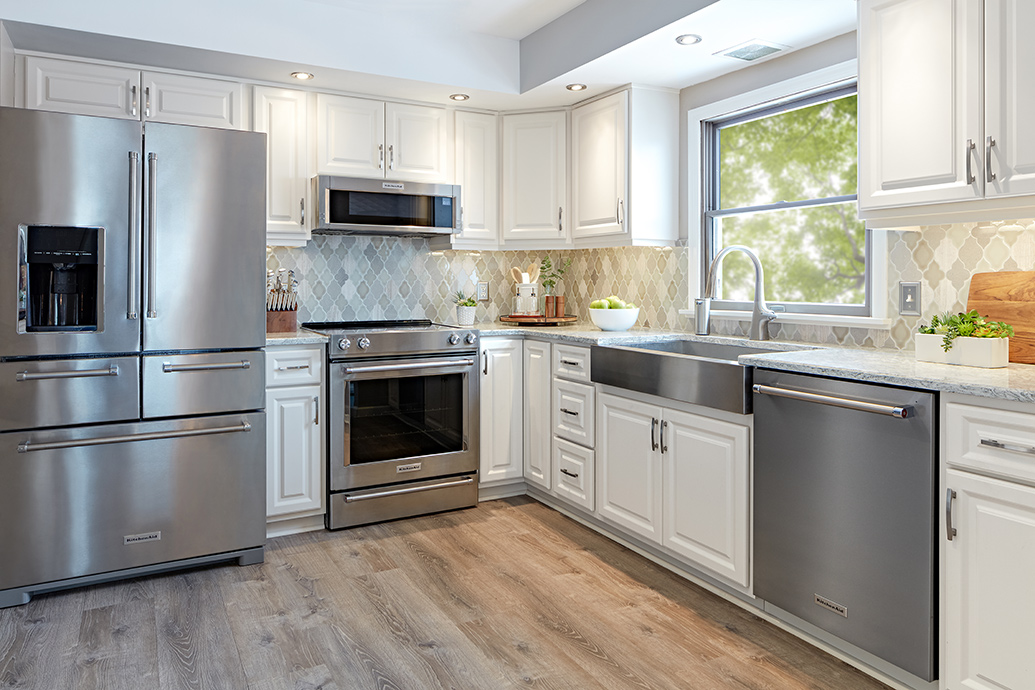 Refacing and refinishing are two different restoration methods used to improve the appearance of damaged, worn or simply outdated cabinetry. They also do not leave you with the same results.
Cabinet Refinishing
A do-it-yourselfer, or a carpentry or cabinet company crew, disassembles the kitchen cabinets, strips and sands away existing paint or stain and replaces it with new paint or stain in the same or different color scheme. When refinishing, you are left with the same wood door style but in a new finish.
In some cases, older doors are ill-fitting or warped. Refinishing in a new stain color will not correct this. Also, if you have external hinges, you are left with the holes to deal with, should you choose to change to internal hinges.