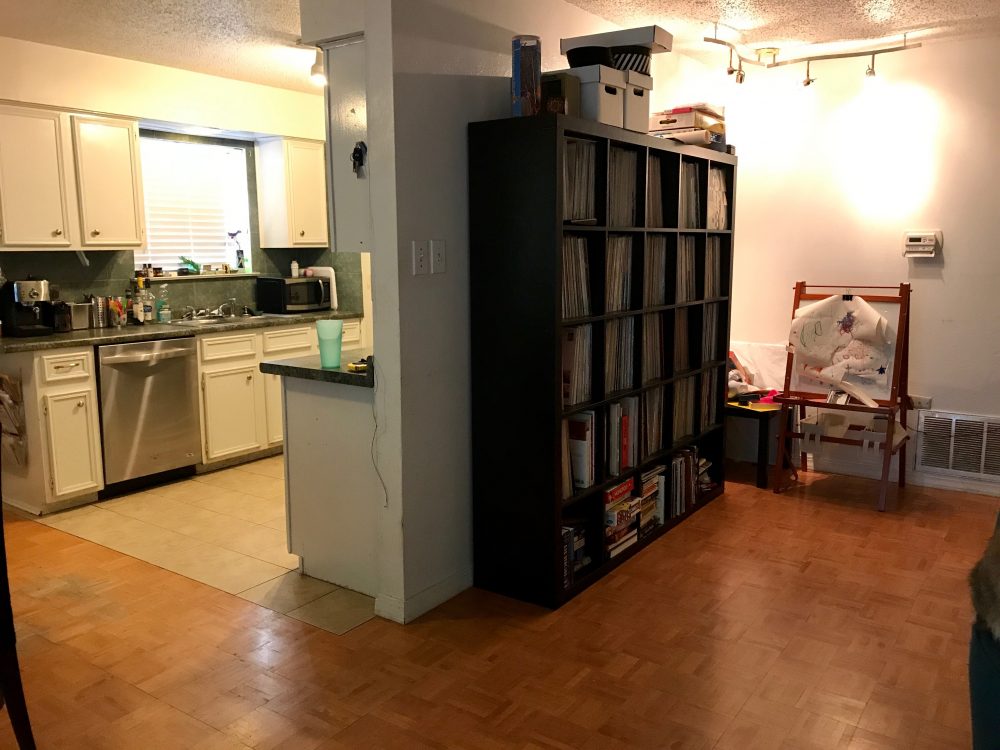 Taking a look at how to remodel a galley-style kitchen and create more open space
It all started with the microwave.
You see, Anne and Alan had wanted to remodel their tiny galley kitchen for quite some time. As avid dinner party hosts with two growing kids, it's no wonder they'd been dreaming of a new kitchen. Take a look:
So, after all those years of wanting to remodel the kitchen, why did Anne and Alan finally take the plunge? Simple: their built-in microwave above the stove stopped working. Here's another shot of the old kitchen. On the right hand side, you can see the gap where Anne had to rip out the broken microwave. Once that came out, Anne officially had remodeling on the brain.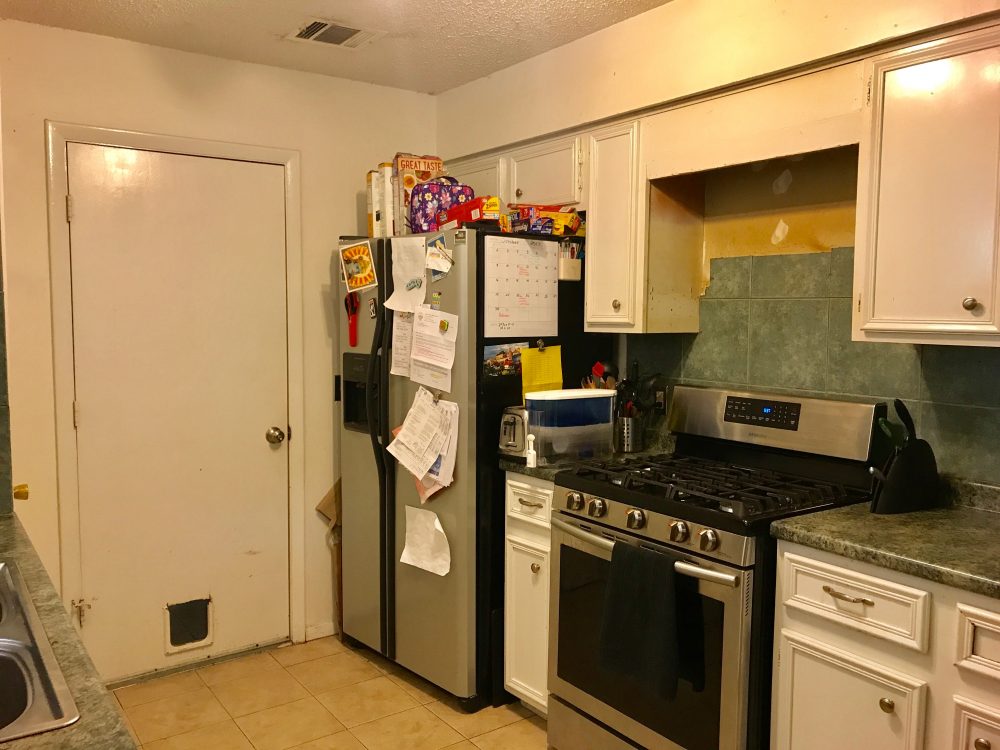 Anne and Alan knew they would need extensive work to bring their dream kitchen to life. That's why they chose Probuild, Austin, TX contractors who have a referral partner relationship with Traemand. Their contractor recommended that Anne consult with a design service to help her hash out exactly what she wanted from her kitchen. (That's how she ended up hiring IKD!)
"This is our first home," Anne said. "We've lived here for ten years. We'd rather fix up this place than move, especially because we love the neighborhood." And fix it up they most certainly did.
Ta-da!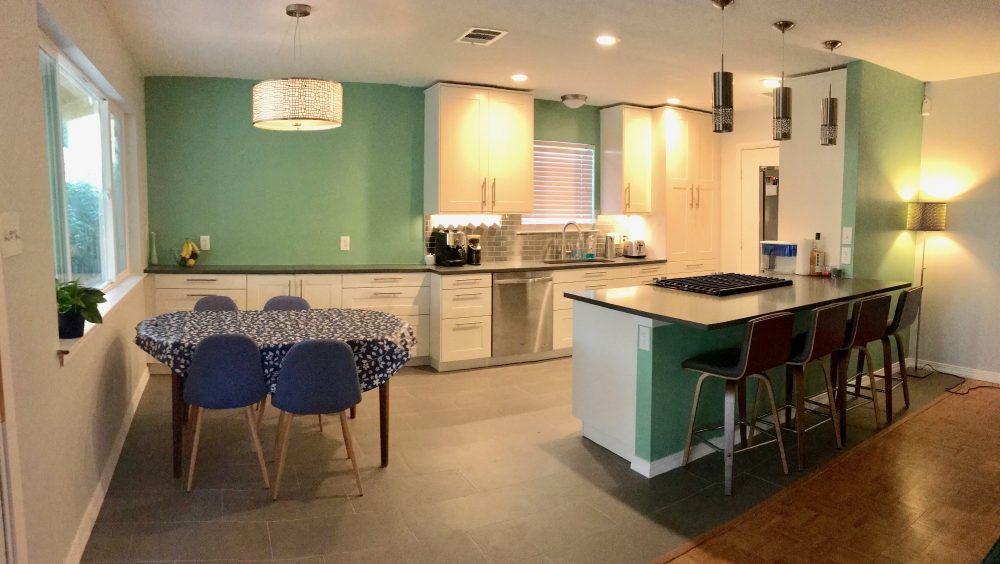 From the built-in buffet, to the bar, to the larger window by the dining area, this Austin IKEA kitchen is virtually unrecognizable! The most impressive part? It only took just over a month. Wow!

We'll Design Your Ideal IKEA Kitchen Easily,
Affordably, and Online


Our IKEA Kitchen Design Package is everything you need to complete your new kitchen with confidence.
3 Design desires for this Austin IKEA kitchen
By working back and forth with IKD, Anne figured out exactly what she wanted — and needed — in her new IKEA kitchen.
Desire #1: A more open space. Lots of IKD customers want to open up their kitchens, but Anne ran into a pretty big hiccup here. "When they opened up the wall, they discovered it was load-bearing. They told us we would need a 16-inch post for support. At 16 inches, it's not a post anymore. It's another wall!" Take a look at these "during" photos to get an idea of the scope: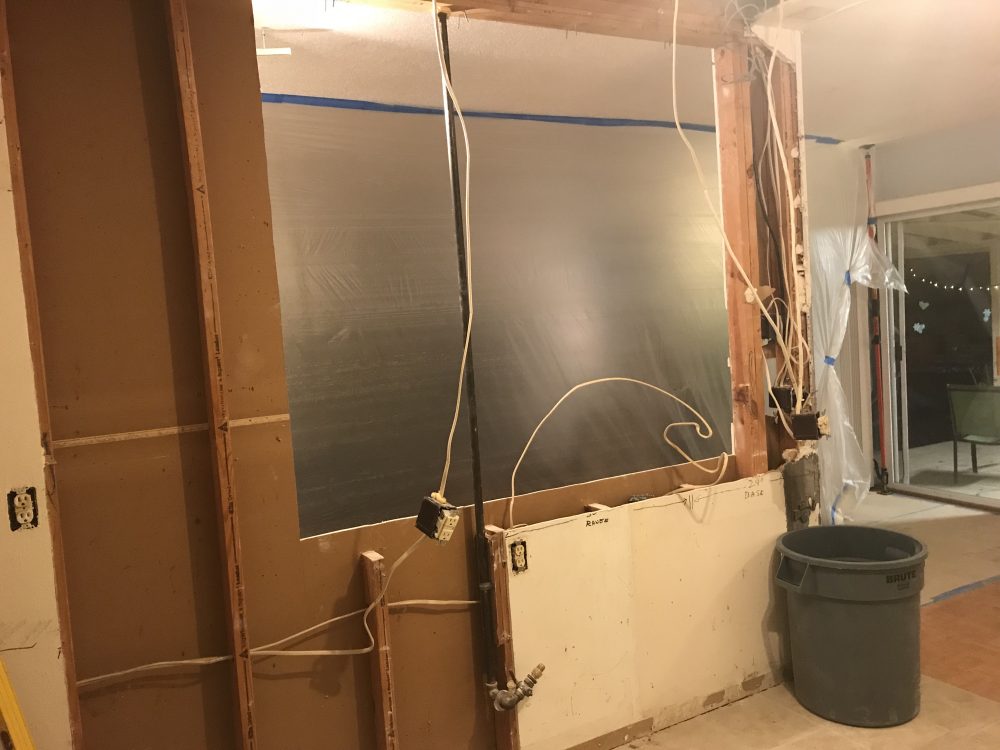 Luckily, an engineer did some quick thinking and made it work by using some of the window framing.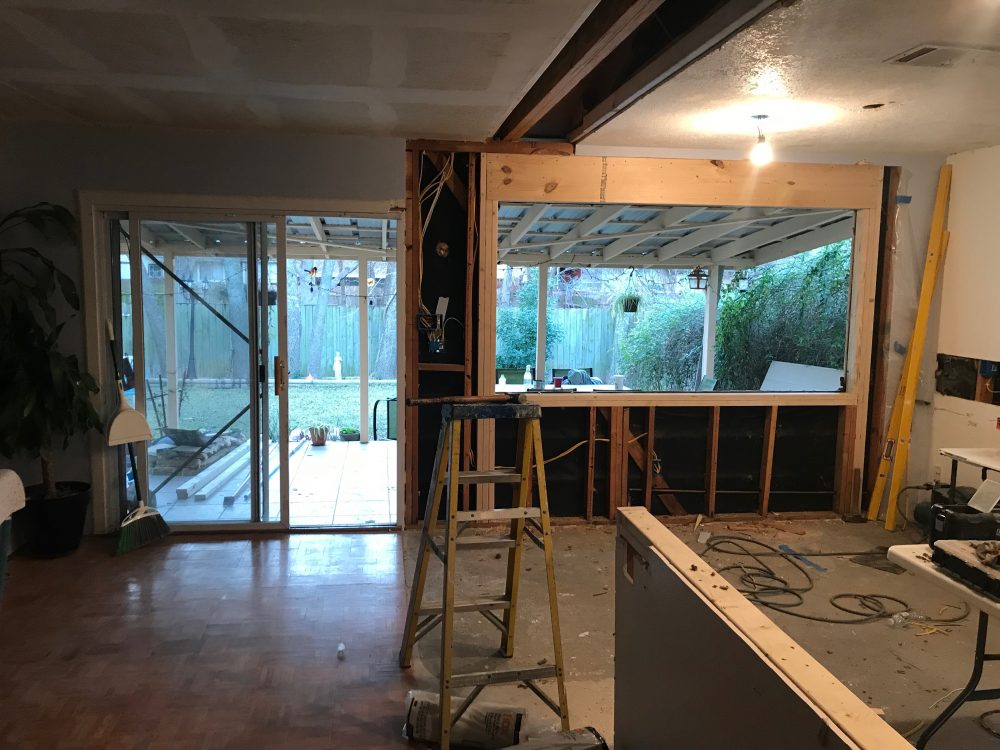 Desire #2: Make up for lost storage. Anne lost several cabinets (and a good chunk of storage space) when she lost that wall. Luckily, she drew some inspiration from some previous IKD customers! Check out this built-in buffet that more than makes up for the lost cabinets: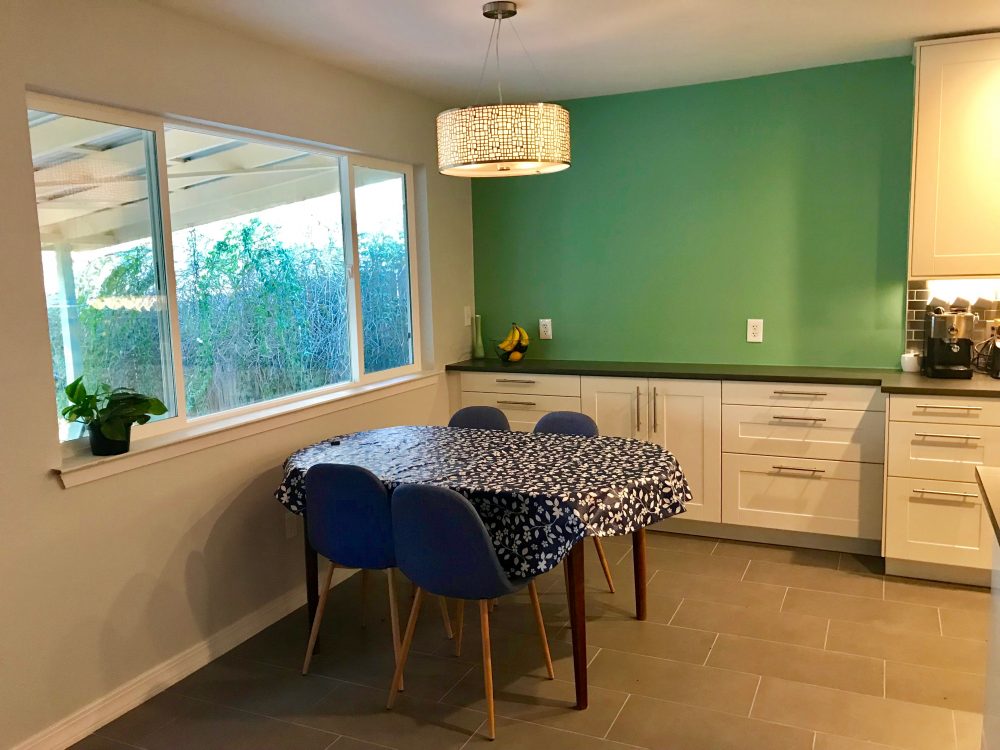 Desire #3: A kitchen the whole family could use. Anne's design originally included a high bar, but she opted for a low bar. "We have small kids, so I wanted to make sure they could comfortably use the kitchen too."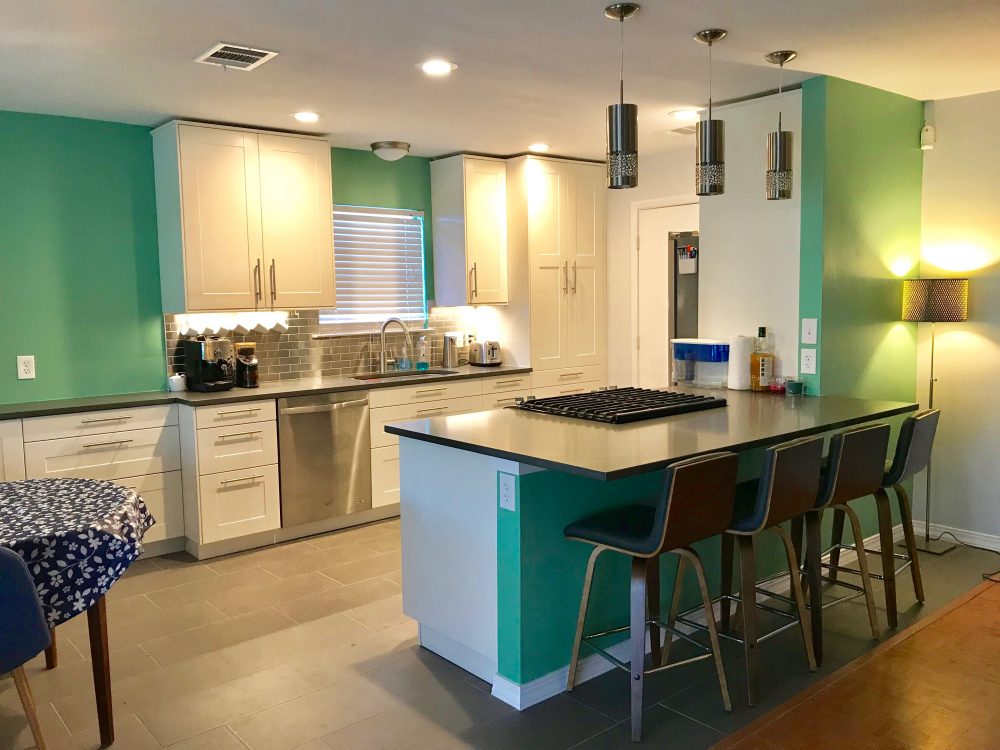 (Psst: Anne also remodeled her pantry. You can see it in the corner byb the door. It just so happens to feature a low drawer for the kids' snacks. Love it!)
All the bells and whistles in this austin IKEA kitchen
For Anne and Alan, choosing IKEA was a no-brainer. "We had to stick to a budget. I love that IKEA cabinets are high quality, but still affordable. Plus, you still get all the bells and whistles, like the soft close drawers. What we got from IKEA would have easily cost us double anywhere else."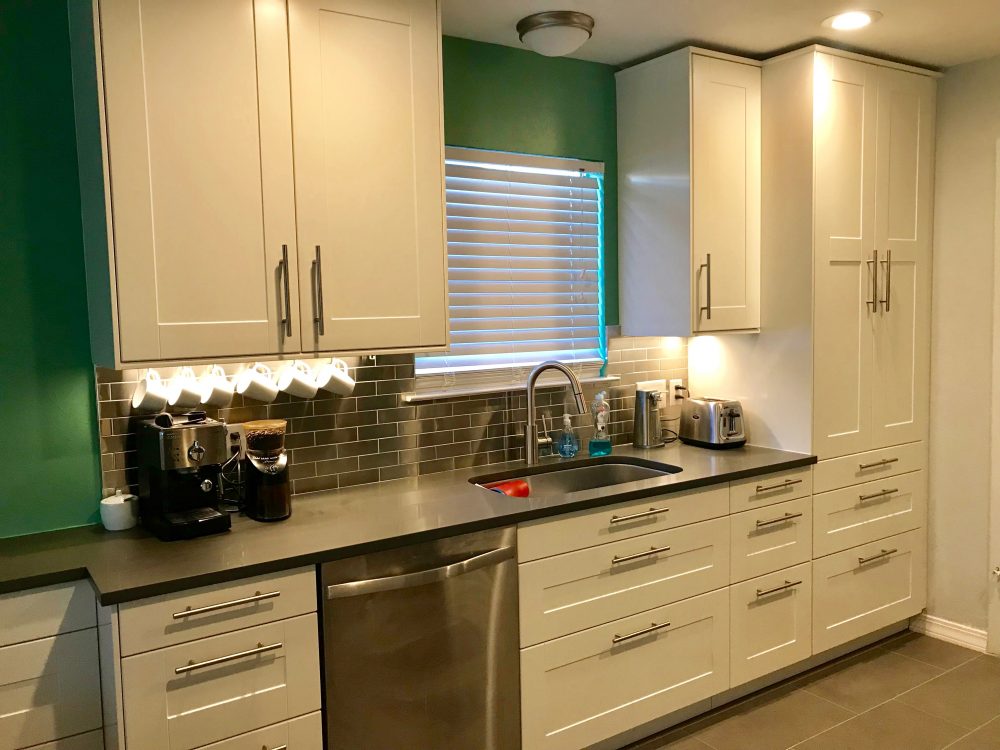 Note the custom space for the new microwave. Anne wants to keep her countertops (which are also IKEA) as clear as possible.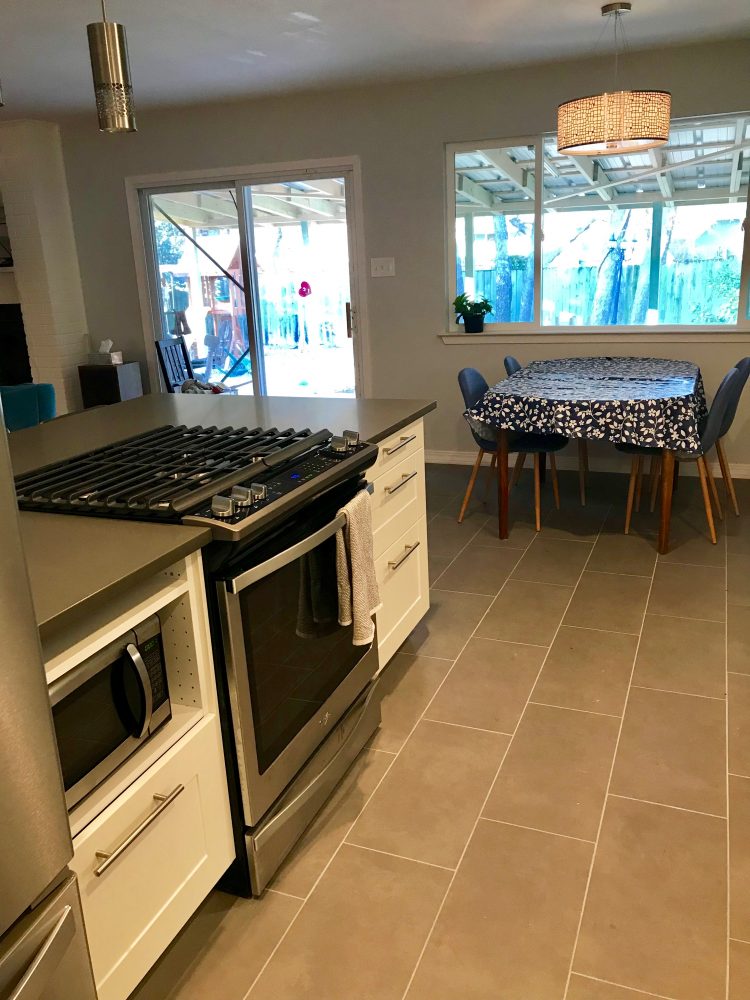 While the larger window in the dining area definitely brightened up the new kitchen, let's not forget all the new lights. Anne wanted something stylistically similar to the light in the dining area, which is laser cut stainless steel. She scored her Eglo Carmelia pendant lights at VIP Outlet for about half the price of big box stores. Good find, Anne!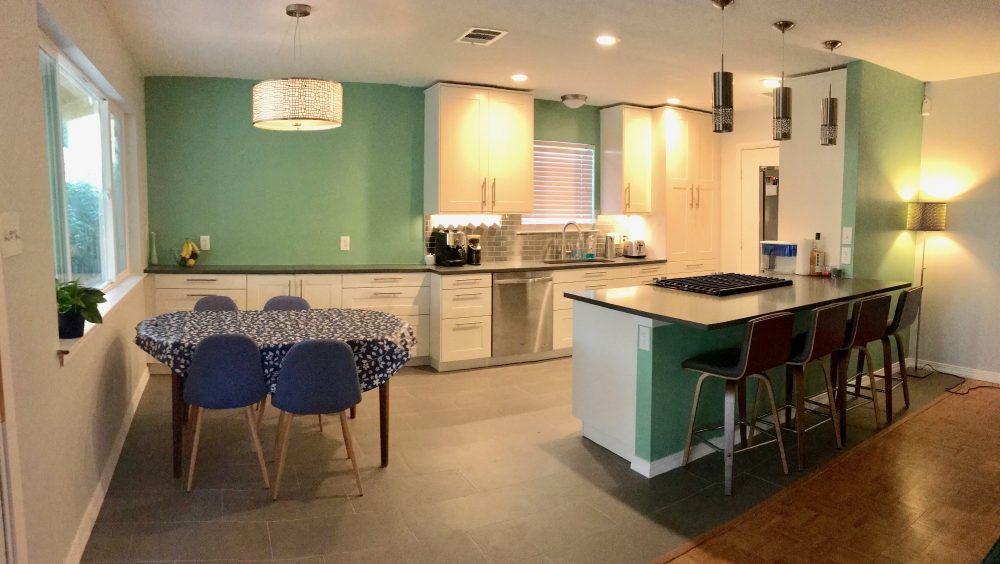 (In case you're wondering where the records went, don't worry. They relocated their impressive collection to the opposite wall, where the television used to be.)
Words of advice from this IKD customer
If you're reading our blog to get some inspiration, Anne has a piece of advice for you. Do your research and go with your gut on the contractor.
"All in all, I got 3 quotes from different contractors. The other two didn't provide the level of detail that Probuild did. I just didn't get a great feeling from them. Probuild were incredibly detail oriented. Also, I was able to go back and forth with them to get the project exactly how I wanted it. Choosing them? That was the best choice I made."
We can't help but agree. After all, it takes some serious committment and attention to detail to go from this: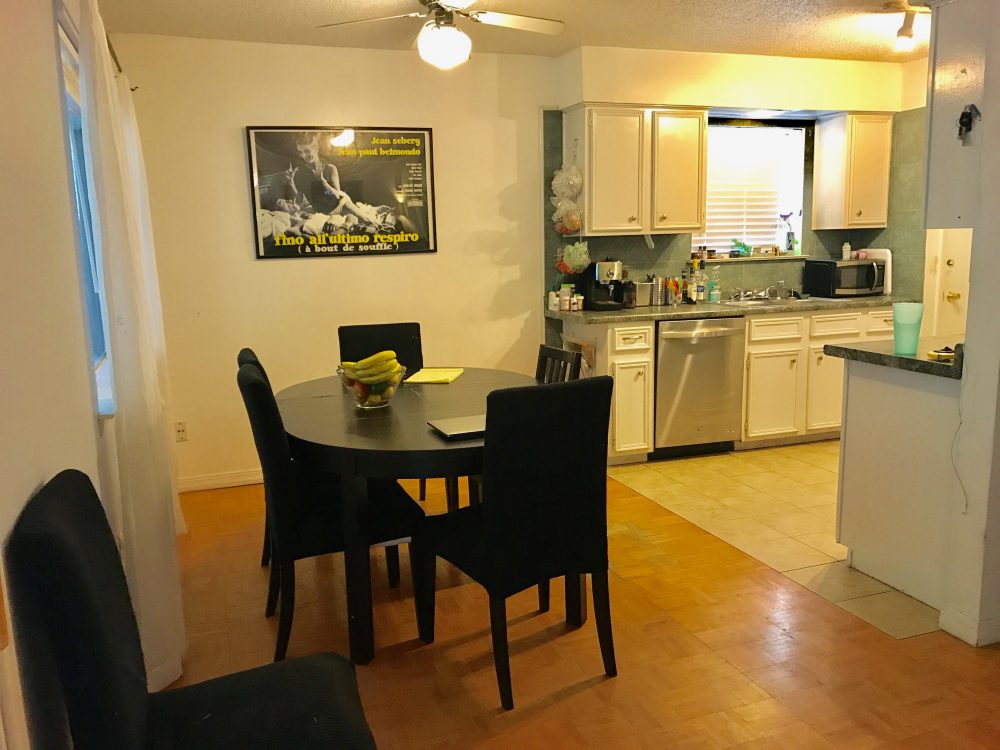 To this: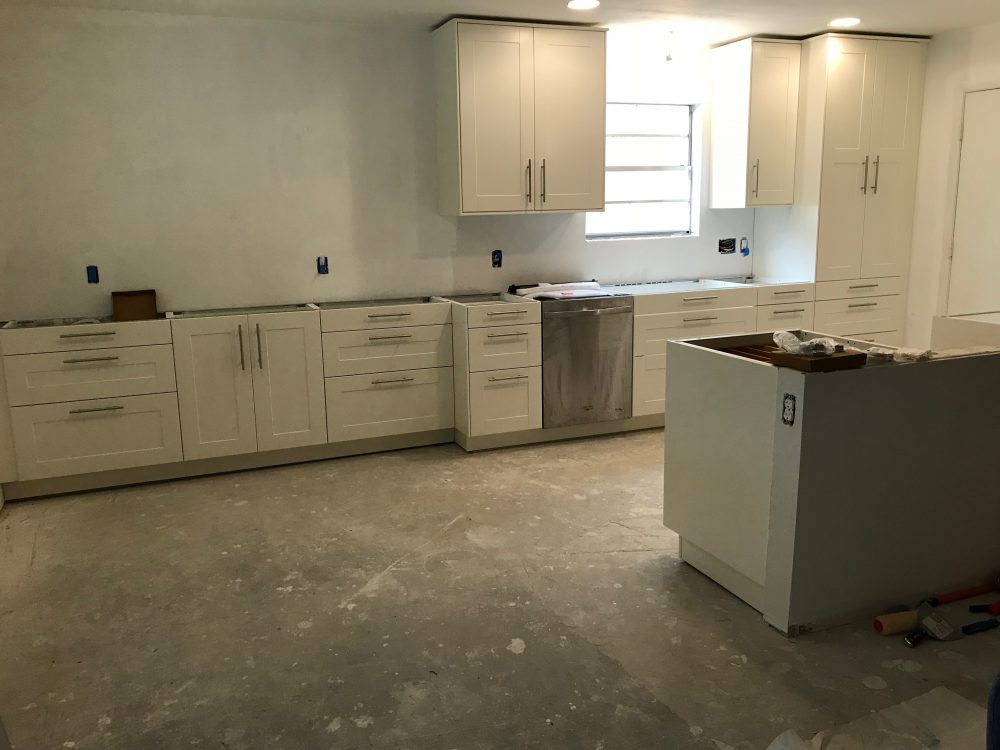 To this: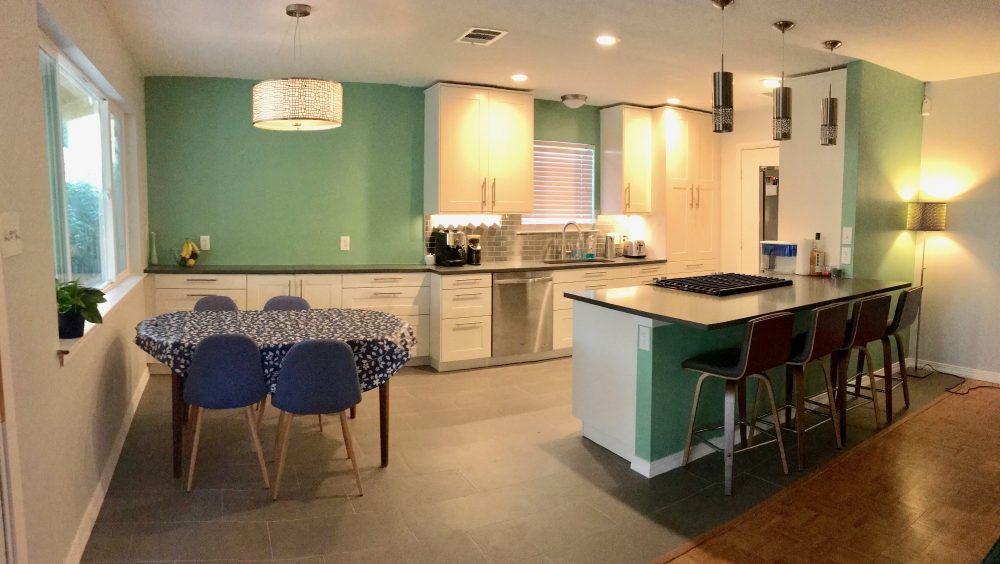 …all in just over a month.
IKEA could announce their kitchen sale any day now. Save yourself a lot of trouble (as well as a lot of money) and have your design ready to go before you hit the store! You can get started with IKD today.

Get a Professional IKEA Kitchen Design – All Online


Work with our certified kitchen designers to get a personalized kitchen designed around your needs and vision. If you're interested in learning more about our service, make sure to check out our IKEA Kitchen Design Services.