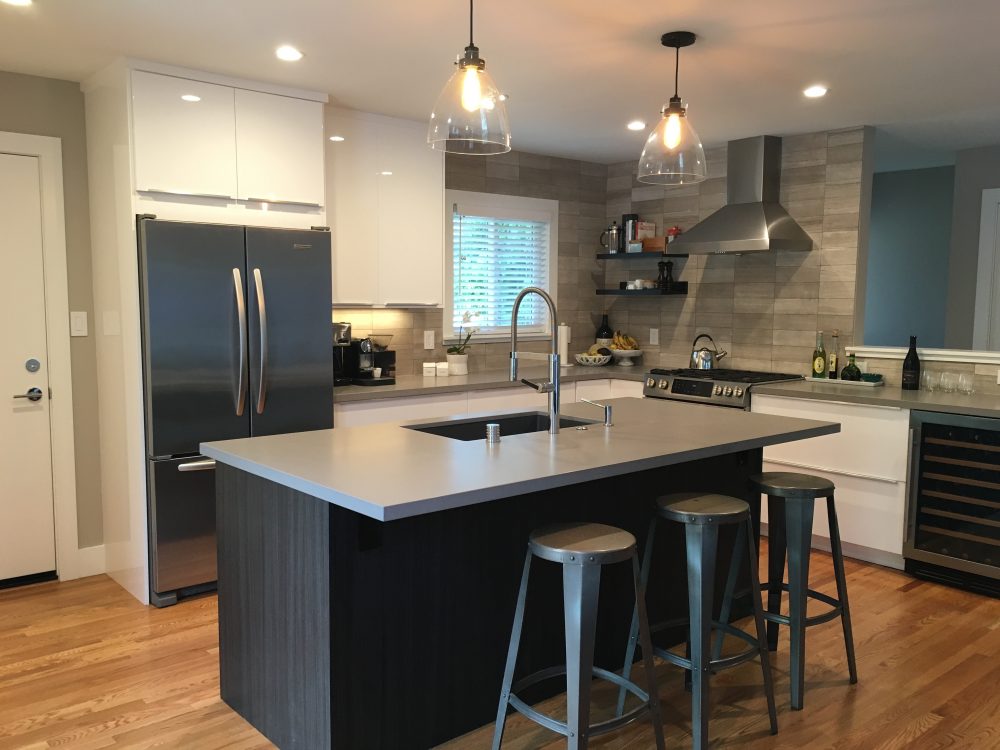 Exploring the Top Five Reasons for NOT Using IKEA's Home Planner
If you're in the market for a new IKEA kitchen, the IKEA Home Planner looks like a great option to design your kitchen. You can play interior designer, select and place furniture, try various styles, even view in 3-D.
You can plan your dream kitchen, send a design and product list to your local IKEA store, pick up everything you need and start turning your vision into a stylish new kitchen.
Easy peasy, huh? Well, not exactly.
IKEA's Home Planner sounds great at first but as a real-world tool it's difficult to use, is not really a true kitchen design platform, and can only give you a basic idea of what you really need.
Kitchen design is a specialty that takes years of experience. If you're not an expert in kitchen design, you're going to have a hard time using it. Heck, even some interior designers have a hard time using the Home Planner
In fact, here's what interior designer Andrew Kline had to say about working with IKD to design an IKEA kitchen.
"It would have taken me too long to learn how to use the IKEA Home Planner. I have a day job and fiddling around with their software is a waste of my time."
Many of our customers have told us about the Home Planner's quirkiness, limitations, and learning curve. This makes for an aggravating experience that is best to avoid if you can.

We'll Design Your Ideal IKEA Kitchen Easily, Affordably, and Online


Our IKEA Kitchen Design Package is everything you need to complete your new kitchen with confidence.
Based on Our Experience, Here Are Five Reasons the IKEA Home Planner Might Not Be Your Best Option for Your Kitchen Design.
1. IKEA's Home Planner is browser-based
Meaning it can be a bit glitchy, slow to load, and downright buggy, at least that's the word on the street.
You might love IKEA's software because you can work to visualize your kitchen on your own and even switch to a snazzy 3D view. But it can also make you want to pull you hair out with some changes taking forever, and when you do have something you love, a sudden browser crash kills all your hard work.
Many computers are simply not able to handle it. Don't say we didn't warn you.
2. It Doesn't Properly Calculate the Small, But Important Pieces like Handles, Fillers, and Knobs
Maybe you need a filler panel to fit between your cabinet and wall that wasn't included. Or you find you're missing a table leg or two. This obviously shouldn't happen and figuring out how many of these items you'll need should be easy. But the Home Planner often leaves out a few key pieces or includes too many.
This means more time and money with another trip to your IKEA store to purchase these small, but crucial pieces.
This is a limitation of the Home Planner, so avoid this hassle and check out our IKEA kitchen design packages. We only use IKEA cabinets in our designs but we give you a complete shopping list the Home Planner can't provide.
3. Your Refrigerator Will Not Have a Proper Built-in Look
Think about how your new refrigerator is going to seamlessly fit into your kitchen. I imagine you want a properly built-in look and most kitchen pros frame the refrigerator with panels on each side.
This way, the sides of the refrigerator are hidden and this major appliance is more integrated into the cabinets. The panels also offer better support for the cabinet over the refrigerator.
IKEA cover panels are the perfect solution. You'll need to buy panels with a color the same as your cabinet doors of course, but the thing is, the Home Planner doesn't include these panels in the design.
4. You Might Have an Ugly Gap Above Your Cabinets
Ceiling heights are usually 96", so after installing 30" or 40" wall cabinets, you're left with a gap between the cabinets and the ceiling. Most people will want to close this gap because it doesn't look finished and can attract and accumulate dirt and soot.
There are a variety of options here that most cabinet makers offer, but IKEA doesn't.
There is a solution though and it comes in the form of an IKEA cover panel. IKD suggests including a cover panel, then cutting it down to properly fill the gap.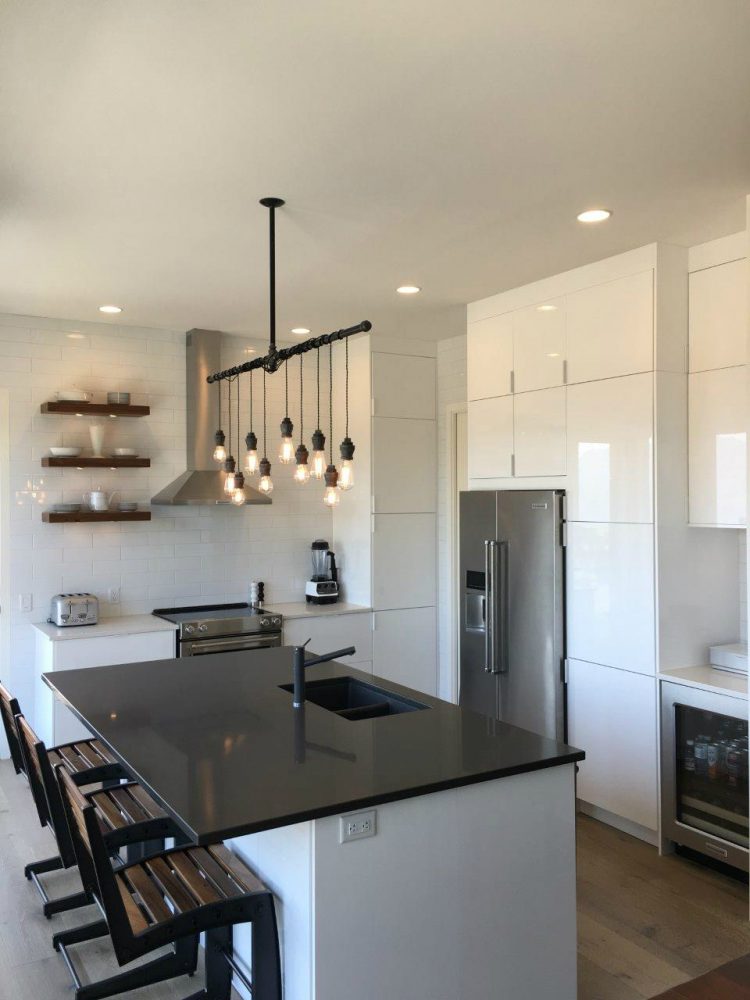 Take a look above and see how the cover panels are seamlessly integrated into the design.
If you are using the Home Planner you probably won't think of a detail like this. And the Planner certainly won't include these pieces in your design or figure them into your shopping item list.
Which again means more time and money wasted, with another trip to your local IKEA store. Doesn't sound too fun, does it?
5. It's a "Light-Weight" System the Pros Don't Really Use
Professional kitchen designers don't use tools like IKEA's Home Planner. The planner is a tool and great way to drop cabinets in a designated space, but it's not sophisticated enough for what you might need.
For the true, determined DIYer—someone willing to put up with the sometimes laggy interface, general bugginess, and learning curve—it might be okay. But for most of us, it's not the right system and I suspect most kitchen designers would agree.
With the IKD design package you'll receive everything you need, including a detailed 3D rendering (read: a really cool 3D, color image of your ideal kitchen). And most importantly, you won't have to deal with the shortcomings of the IKEA Home Planner.
So, what about you and your kitchen design?
Looking to avoid a frustrating kitchen design experience? Want to steer clear of the limitations of IKEA's Home Planner?
Escape the stress and frustration and check out our IKD sample design, a draft of your kitchen design that you can revise as many times as you need, and full-color renderings of your final dream kitchen, made with professional kitchen design software, plus a complete item list to make your purchase at IKEA a lot easier.
IKD and good kitchen design to the rescue.

Get a Professional IKEA Kitchen Design – All Online


Work with our certified kitchen designers to get a personalized kitchen designed around your needs and vision. If you're interested in learning more about our service, make sure to check out our IKEA Kitchen Design Services.