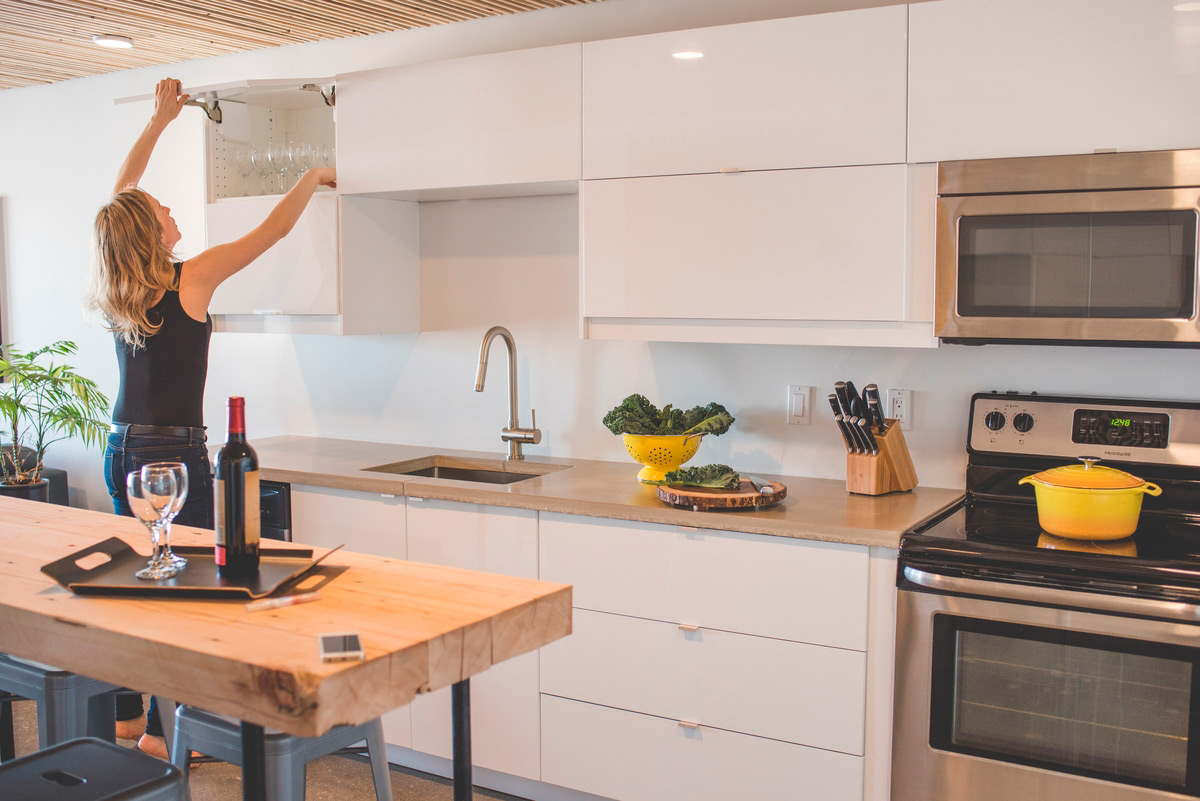 IKEA SEKTION Wall Cabinets Make Kitchen Organization Unique And Functional
IKEA SEKTION wall cabinets create an environment structured around clean lines and efficiency. With an emphasis on minimalism and simplicity, SEKTION is the perfect line of cabinets for making the most of your kitchen's space without sacrificing on attractive design.
Available in a variety of shallow base cabinets and wall cabinets, SEKTION cabinetry can greatly enhance the space of your kitchen on multiple dimensions.
In doing so, it creates a feeling of spaciousness while providing ample storage and organizational space for your crockery, cutlery, appliances and other miscellaneous kitchen supplies.
With symmetry and functionality in mind, this article will walk you through design considerations using SEKTION wall cabinets to equip your kitchen with everything it needs in terms of wall storage.
Pieces of a Puzzle: The IKEA SEKTION Kitchen System
Remodeling your kitchen requires time, energy, and attention to detail, especially if you want to keep your IKEA kitchen installation costs reasonable.
Fortunately, an IKEA SEKTION kitchen system can work with a wide range of budgets and is well-suited for a variety of different kitchen styles.
Whether your family prefers a modern kitchen with minimal profile or you want to achieve a traditional farmhouse kitchen look, IKEA's SEKTION kitchen system is adaptable and attractive.
The system is composed of seven different parts:
Kitchen cabinets – base cabinets, wall cabinets, high cabinets, and built-in cabinets for appliances
Accessories – drawer dividers, trash cans, and other items
Countertops – available in laminate, butcher block, and quartz
Appliances – SEKTION built-in appliances and stand-alone appliances, as well as sinks and faucets
Lighting – cabinet lighting and LED strips
Backsplashes – available in laminate, quartz and ceramic
Panels – cover panels, deco strips and chamfer molding

We'll Design Your Ideal IKEA Kitchen Easily, Affordably, and Online


Our IKEA Kitchen Design Package is everything you need to complete your new kitchen with confidence.
As you can see, the SEKTION kitchen system contains quite a few different elements, many of which you'll use in your kitchen design, but some that you won't.
Each element is designed to be functional and long-lasting, so much so that IKEA offers a free 25-year limited warranty on all SEKTION kitchens.
While the entire system is designed to be modular and easy to install yourself, designing a kitchen can still be a complicated affair. Let our designers take care of the heavy lifting and design the SEKTION kitchen of your dreams.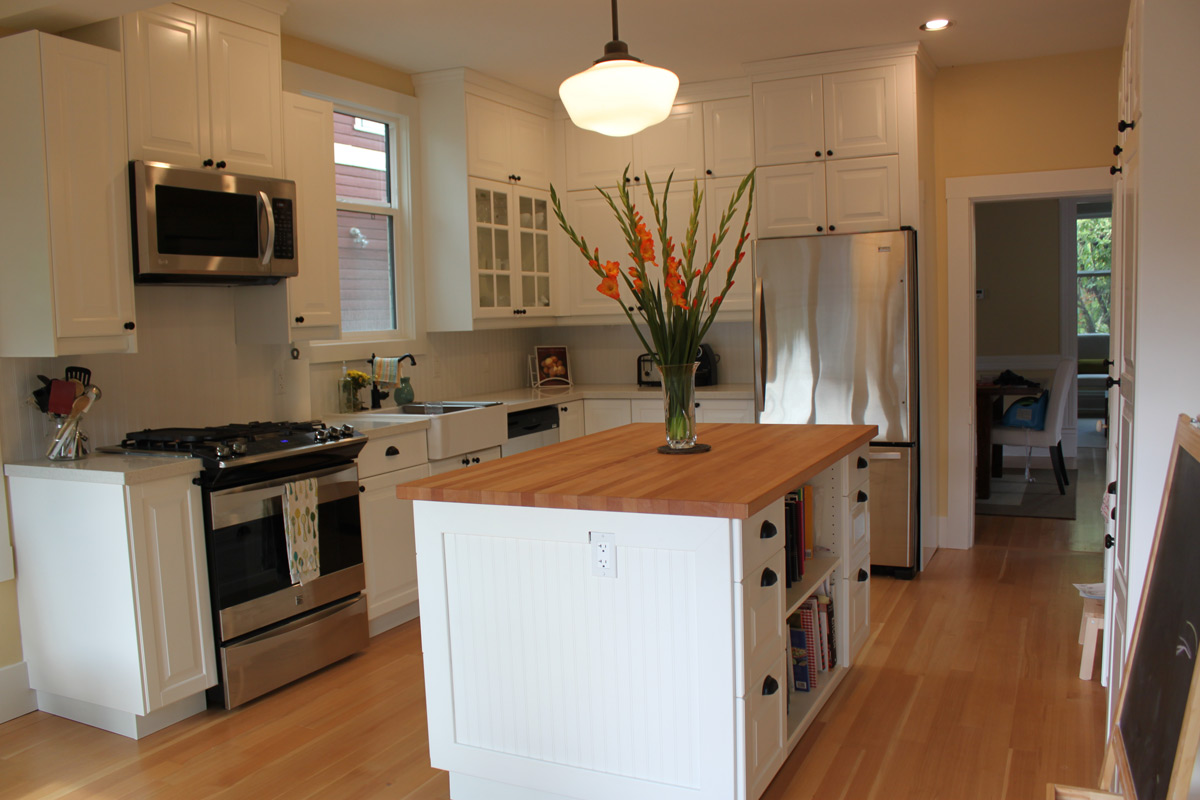 Measure Twice: SEKTION Cabinet Sizes
Both professional designers and do-it-yourselfers can attest to the importance of measuring IKEA cabinet sizes precisely when designing an IKEA kitchen.
One wrong measurement and those modular cabinets that were meant to slot together like pieces of a puzzle no longer fit in the allotted space.
Luckily, the SEKTION cabinet line comes in a variety of different sizes and IKEA has all of the SEKTION cabinet dimensions available so you can plan your kitchen design adequately.
The width of a standard cabinet falls anywhere between 10" and 38", while the standard height is between 15" and 40". Likewise, SEKTION cover panels vary by size and thickness (between ½" and ⅝").
In terms of depth, you can expect a cabinet to be either 15" or 24", deep enough to encompass built-in appliances while also giving you ample space for organizing kitchen supplies.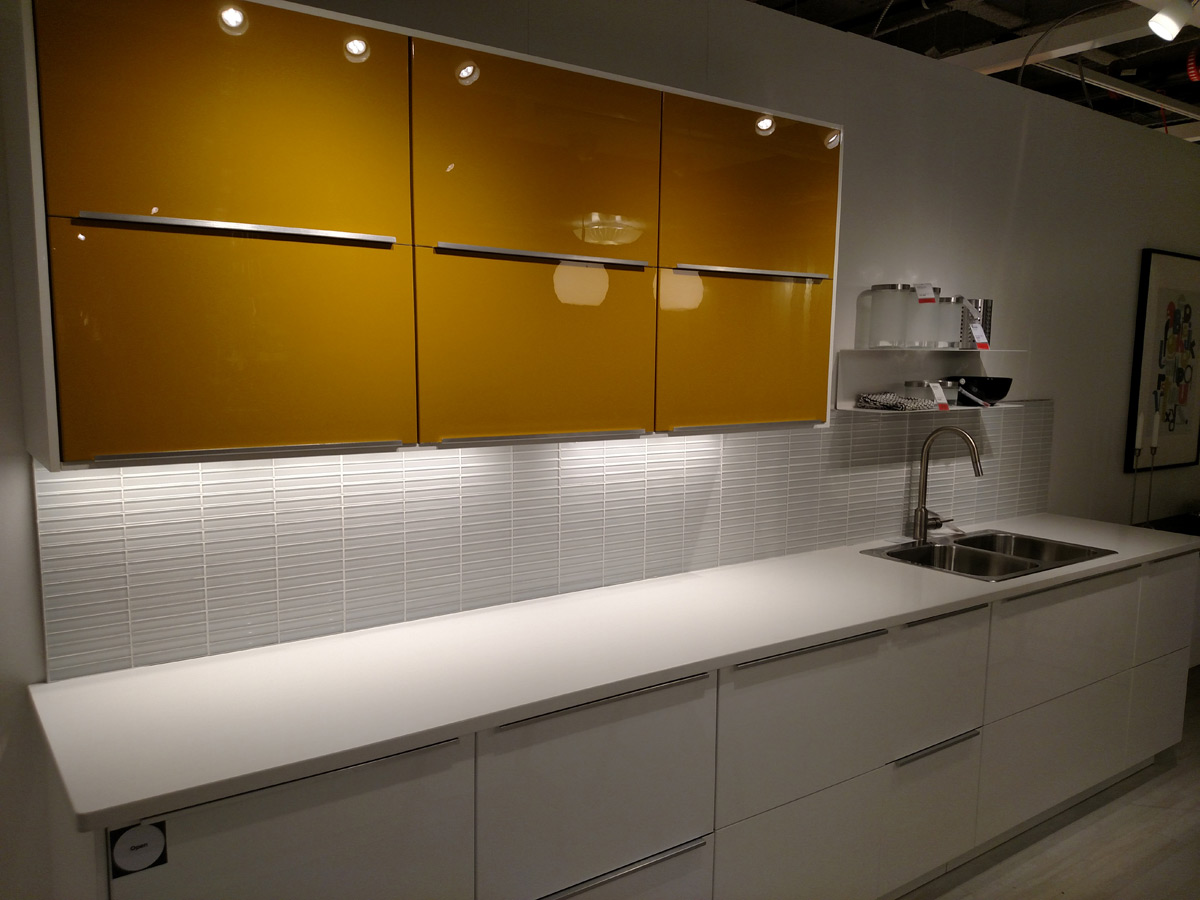 IKEA SEKTION Kitchen Cabinet Installation
SEKTION wall cabinets, much like METOD wall cabinets, are designed to be constructed at home. That being said, kitchen cabinets tend to be a bit trickier than putting together a bedside table, and you'll generally need a few more tools than simply an allen key and screwdriver to complete the job.
Our IKEA design service includes a complete "Ready for Purchase" list of materials, so you'll have all the cabinet pieces and hardware you'll need from IKEA. If you hire a contractor for installation, you can simply hand off your design package.
If you're doing your own installation, however, here are a few tips.
Before you start drilling holes in your wall, make sure that you understand the layout of your kitchen. Identify all of your electrical outlets and air vents, and measure the dimensions of your windows.
Use a stud finder and a long spirit level so that you can identify and mark where all of the studs in your kitchen are. This will help ensure that your suspension rail – the rail that all of your cabinets hang from, but more on that below – is straight and sturdy.
From here, you can assemble your IKEA SEKTION cabinets. Once they're completed, install the brackets on your suspension rail, then hang your cabinets.
Use the following checklist to make sure you complete every step:
Identify and correctly mark all wall studs
Install the suspension rail, using a spirit level to make sure the rail is level and lines up precisely with your wall studs
Assemble the cabinets according to the IKEA instructions
Place the brackets on the suspension rail
Hang the cabinet (this is a two-person job) by lifting the cabinet onto the brackets and securing the cabinet in place
IKEA Suspension Rail Installation
One of the great benefits of IKEA kitchen installations is the IKEA suspension rail system used for hanging wall cabinets.
The IKEA suspension rail system is designed to simplify what would otherwise be an extremely complicated installation. It works by securing the suspension rail to a section of your wall, then hanging your SEKTION kitchen cabinets from it.
Experts recommend that you use a suspension rail for both IKEA SEKTION wall cabinets and IKEA SEKTION base cabinets.
IKEA states that when installing your suspension rail, make sure to hang the base 32 3/16" above your floor's highest point. You should allow 22 5/16" between the bottom of your wall cabinets and the bottom of your base rail.
Add the drywall anchors to the places that you've previously marked that don't have studs. Have a partner check to see that your installation is level–otherwise, you'll have to adjust it before moving on to the next steps in your cabinet installation.

Get a Professional IKEA Kitchen Design – All Online


Work with our certified designers to get a personalized bathroom designed around your needs and vision. If you're interested in learning more about our service, make sure to check out our IKEA Bathroom Design Services.